We Shall Not Be Shaken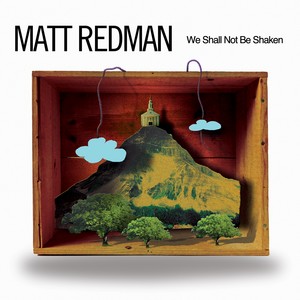 With so many worship albums churned out now days it's tough to know which ones to get and which ones to leave on the shelf. After listening to Matt Redman's latest album entitled "We Cannot Be Shaken" (Sparrow Records, 2009) for several months now, I can heartily say that it's worth the investment. The album is composed of 12 songs, 3 of which have been used during several of CCK's Sunday Celebrations. The songs are well recorded, the lyrics soaked in scripture, and the melodies intelligently memorable.
The themes of the album center on God's faithfulness, sovereignty, wisdom, and kindness. If you're not ready to purchase the whole album, here are a few of my favorite tracks:
1. This is How We Know. Points to the cross and marvels at God's greatest display of love toward us. The teaching quality of this song would also make it great for family worship.
4. You Alone Can Rescue. This cross-centered song directs the singer to recall his or her sinfulness and utter helplessness before God, then points to the fact that where sin abounded, grace did much more abound. The chorus repeatedly emphasizes that God alone can rescue, save, and raise us up on the last day. "To You Alone belongs the highest praise!"
6. How Great is Your Faithfulness. A rocking anthem proclaiming God's steadfastness to His promises and unchangeable character.
9. For Your Glory. A song for dancing alluding to Ps 24- kids would especially love it.
12. My Hope. A creative re-write of On Christ the Solid Rock with a new Chorus. Very beautiful.
-Casey